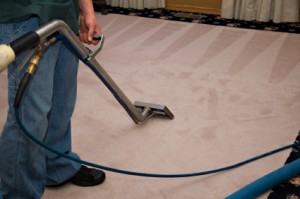 Taking care of our carpets is essential if you want them to last, and oftentimes they are one of the most neglected items in our home. It can be easy to forget about the carpets, especially since we assume that vacuuming them is enough to keep them looking new. However, over time, vacuuming is not enough to keep the carpets looking fresh because there is so much in our carpets that even the most powerful vacuum is not able to remove. This consists of dust particles, pet dander and dirt. To really get your carpets cleaned and restored to looking new, you need more than daily or weekly vacuuming.
Hiring a Professional Steam Cleaning Company
Once you realize that your vacuum can only do so much and the rental steam cleaners you get at the store do not produce your desired results, it is time to hire a professional steam cleaning company. However, refrain from hiring the first company that you speak to, especially if you have not done your research. There are many companies out there that are reputable and do great jobs, but there are also companies who are in the business without a complete understanding of what it takes to really ensure that carpets are treated carefully and adequately. Here are some helpful hints that will ensure the company you choose can produce the results you desire.
Do your research – this is crucial, and today when every possible iota of information is available at our fingertips, there is no reason not to go online and research the company you are thinking of hiring. Check reputable sites such as Yelp! which filters reviews in order to provide the most accurate information. Angie's list is another site worth investing time in as a way of getting the best possible information on a company.
Call the company and speak with a representative – ask questions about your particular carpets and mention any stains you might have. The representatives at the company should be well versed in the specific carpet types as well as how to handle certain stains. This information will be a good way of establishing whether the company is truly knowledgeable about the carpeting and steam cleaning industry.
Choosing the right steam cleaning company is important when it comes to protecting your carpets and ensuring that they are properly cared for. There is no substitute for the best, and there is no reason why you should settle for less when there are companies out there that are more than capable of treating your carpets as if they belonged to them.
If you are looking for a Howell carpet cleaning then please call 732-893-7555 or complete our online request form.