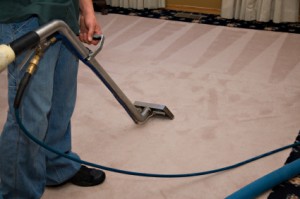 Steam cleaning your carpet is one of the best ways to boost its appearance and keep the interior of your home in great shape, but were you aware that this could also have a positive benefit on your health as well? Regular vacuuming can certainly make a difference, but it doesn't have the level of impact that deep steam cleaning can have on eliminating potentially harmful allergens and dust that collects in your carpet over time. According to studies conducted by the American Lung Association, undergoing regular cleaning of your carpet can help to greatly improve conditions for family members that suffer from breathing complications such as asthma.
If you are looking to keep your family in the best health possible, you should consider the benefits that carpet steam cleaning can provide:
1. Eliminate dust mites: Dust mites often infest carpets and go completely unnoticed by homeowners. This is due to the pests being microscopic in size. Mites will leave behind waste as well as fragments that when inhaled can cause breathing issues that might make allergies much worse! Steam cleaning will completely eliminate infestations of dust mites through exposure to high temperatures.
2. Remove Pollutants: There are all kinds of harmful debris and allergens that can gather in your carpets and go unnoticed. When vacuuming, pet dander, led, and particulates may not actually be removed, and could just be stirred up into the air, further exacerbating issues. Steam cleaning will kill bacteria and shampoo your carpet, eliminating these contaminants at their source!
3. Stop Mold Growth: Did you know that mold can end up growing in your carpets? Since carpets absorb moisture, every time you walk inside after its been raining, or a drink get spilled, you are creating an environment that is perfectly conditions for mold growth. However, if you undergo regular steam cleaning you can easily prevent this from happening, and actually eliminate any harmful mold build up that has already occurred.
To keep your family in the best health possible it is recommended that you undergo steam cleaning of your carpets at least once a year. Not only will this have everyone breathing easier, but it will also preserve the condition of your carpet and have it looking great for many more years to come. Protect both your investment and your family by having your carpet cleaned by the professionals at Steam Team.
If you are looking for a Howell carpet cleaning then please call 732-893-7555 or complete our online request form.