Howell Upholstery Cleaning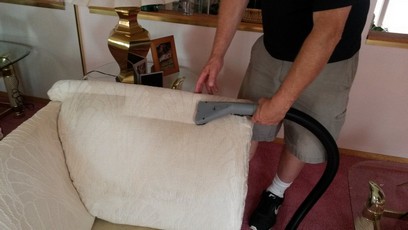 If you are contemplating on hiring Howell upholstery cleaning services for your home, you should know that this is probably one of the best decisions that you can make. For many Howell homeowners, it comes as a shock as to how important it is to have your upholstery cleaned. Not only will your furniture look like a brand new piece of upholstery, but now, it will also be maintained, which in turn means that your furniture will last longer.
Naturally, the quality of air in your New Jersey home should be as good as possible, whether you know this or not, keeping your carpet and furniture clean and maintained in your home will play a big part with the quality of air. Just like carpet, furniture accumulates dirt, grime and dust particles, along with the odd stain caused by food and drink spillage. As a result, people living in your home can generate health problems such as allergies and breathing problems because of unhygienic furniture.
Our Howell Upholstery Cleaning Provides These Detailed Services
Upholstery Cleaning
Carpet and Upholstery Cleaning
Upholstery Cleaning Tips
Upholstery Cleaning Service
Upholstery Cleaning Howell
Professional Upholstery Cleaning
Upholstery Cleaning Rental
Upholstery Cleaning Adelphia
Upholstery Cleaning
Upholstery Cleaning
Upholstery Cleaning
Upholstery Cleaning
Why Howell Should Hire Us For Their Upholstery Cleaning
This is why it is so important for your home to hire cleaning services that can come to your home at least once a year to carry out a thorough cleaning service on your behalf. Sad but true, most people never use professional upholstery cleaning service, because they are not aware of the health problems caused by grimy upholstery. Health experts recommended that a upholstery cleaning service should be conducted once in every twelve to eighteen months. If you have a house with high traffic or small children who are prone to spilling food and drink or walking on furniture with shoes, it would be recommended to use these services twice a year.
A great Howell upholstery cleaning technician will be able to identify fabrics, spot potential problems and enhance drying times. Upholstery cleaning services requires a unique skill set. Cleaning technicians need to be familiar with a wide range of fabrics as some require special handling.
If you are looking for Howell Upholstery Cleaning then please call 732-893-7555 or complete our online request form.