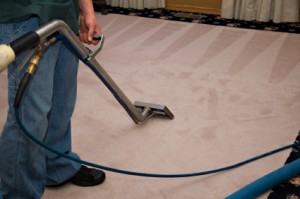 Although there are several different ways to clean your carpet, many homeowners have seen the results they are looking for through a unique method called Chem Dry Carpet Cleaning. We often get asked about this type of cleaning. So below is a list of the amazing benefits of chem dry cleaning for your home or business interior.
What Is Chem Dry Carpet Cleaning?
The Chem-Dry cleaning process was created in order for there to be a healthier, more effective way to clean carpets in a more eco-friendly manner that conventional cleaning. It's based upon a product called The Natural — an all-natural, safe and cleaning solution. Combined with a process known as Hot Carbonating Extraction, it thoroughly cleans and restores carpet in a way that is unparalleled. This process utilizes the deep-cleaning power of carbonation and uses 80% less water than regular cleaning equipment. This allows your carpets to dry much faster and reduces mold and mildew that often accompany water which is normally used. The result is deeper, longer lasting, faster drying and a healthier environment in your home.
Fast Drying Times
When your steam cleaner dispenses less water, carpets dry at a much faster rate. Instead of using gallons of water, Chem Dry requires only a small amount of moisture to get the job done. This low-moisture method combined with natural carbonating cleaning solution goes deep into carpets and not only leaves carpets cleaner, but reduces dry times to a couple hours rather than a couple of days. This allows you to inhabit your treated room much faster. When you enter the room after a very short time, you notice the clean without worrying about stepping on a wet carpet.
Cleaner Results
Chem-Dry utilizes an environmentally safe cleaning carbonated solution to get to the bottom of your carpet, break up dirt and stains, and lift them to the surface. This is followed up by an advanced extraction process to pull the dirt and water completely from the floor surface. The result is truly restored and cleaned carpet. Steam cleaning and similar methods that use soapy water and chemicals often leave behind a noticeable residue that can attract dirt, resulting in your carpets getting stained again faster and requiring more frequent professional treatment.
A Healthier Environment
Chem Dry provides a healthier products that are environmentally safe for your home while eliminating mold and mildew growth around your floor. Chem-Dry's flagship product, The Natural, which is FDA approved, contains no phosphates or detergents and is non-toxic for children and pets. Thanks to low-moisture hot carbonating extraction, Chem Dry can offer you a more thorough, healthier carpet and upholstery cleaning that you can feel confident is safe for everyone in your home.
If you have any questions about all the features and benefits of Chem Dry then contact your local Steam Team Technician today. We can give you all the information that you need and then set up an appointment to clean your carpets so that you can see the results yourself.
If you are looking for a Howell carpet cleaning then please call 732-893-7555 or complete our online request form.